Prudence J. Case married Ezekial S. Gray *15Oct1857 (Ripley County, IN)
Elmer Case married Cora Hazelbaker Dec 12,1900 (Delaware County, IN)
courtesy of Joyce (Case) Harris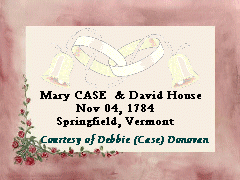 ---
---
An Index to Fifth United States Census of Arkansas 1840
---
page16
Name: Case, Wm.
County: Desha
11-26-97
---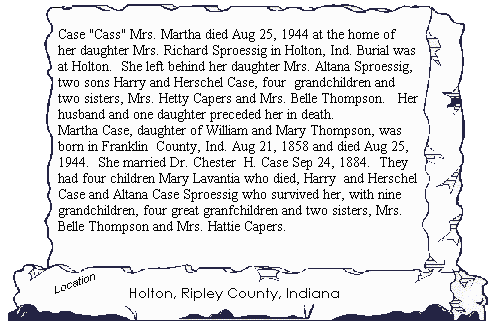 10/07/97
---
Bristol Merchant Passenger List reprinted from Publication #1 of the Welcome Society of Pennsylvania Passengers and Ships Prior to 1684, compiled and edited with a preface by Walter Lee Sheppard, Jr. has in it:
John Stephens Commander - Arrived here the 10th of 9th Month 1685
Thomas CASE listed as a servant of Thomas Webb.
Dr. A. Case (Ripley County, Indiana) committed a patient to the `Hospital for the Insane', Indianapolis, IN. Email: Ripley County Historical Society for a copy of the court record he is in.
Please send a $3 search fee and an SASE.
---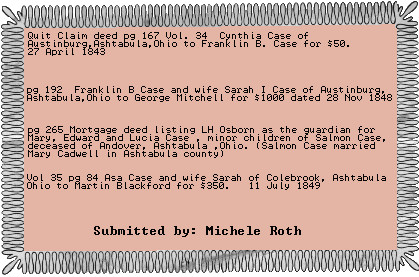 ---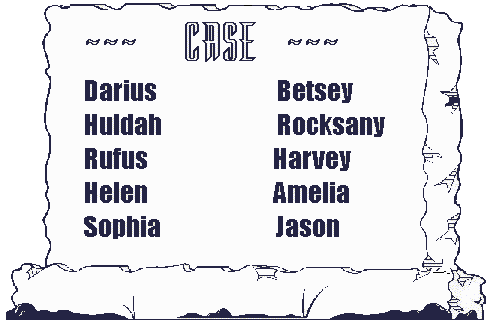 ---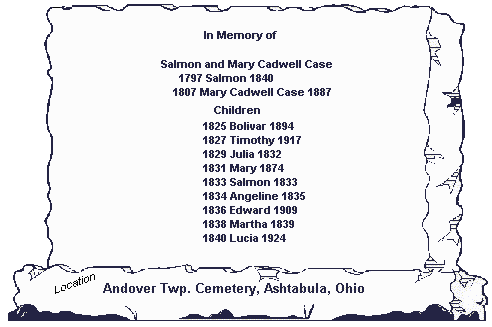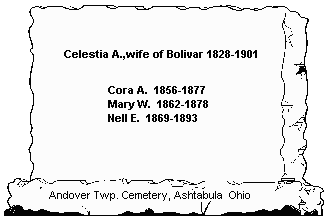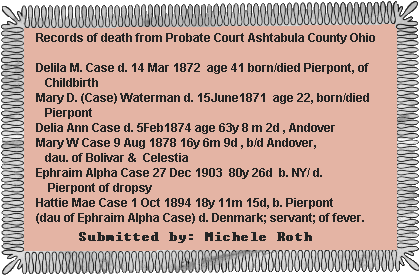 ---
For Purchasing, please snail mail the gentleman listed at the bottom of the graphic.
---
---