WFT CDs - finding the Volume & Tree numbers

After you click on the Family Finder Index, you will get a page that looks like the following image. Where August Nelson Irish is written in red is where you will type the name you are searching for, and then click the Go! button: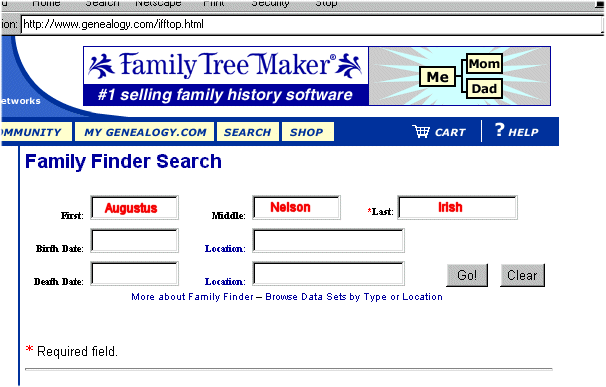 ---
The next screen shows all the hits for the name you did the search on. Here you will need to choose which of the hits will be the CD you want to get data from (hint: World Family Tree has the WFT CDs)
This page is fairly self-explanatory. No web sites will list CD numbers - the message board and homepages are included in this statement.: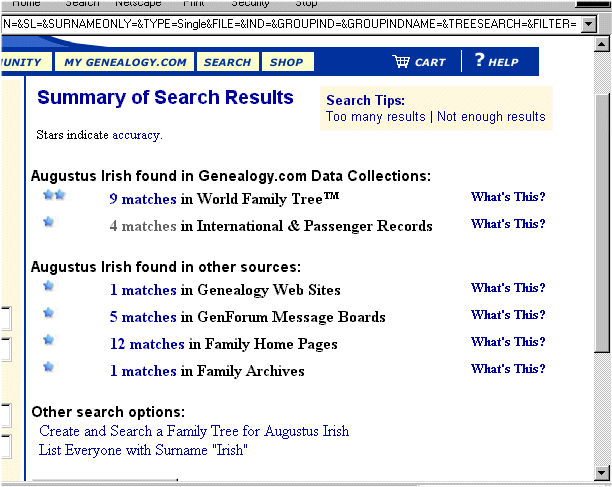 ---
So, you decide to check out the WFT hits. Here is what you will see on the next screen when you click on the 'x Matches in World Family Tree' hit. The area circled in gray is what each hit tells you. If you notice, it tells you the Volume # AND the Tree #. Once you get to this screen, make note of the Volume Number AND the tree #, so that you can then go to the WFT CD list site and find a volunteer for that Volume # .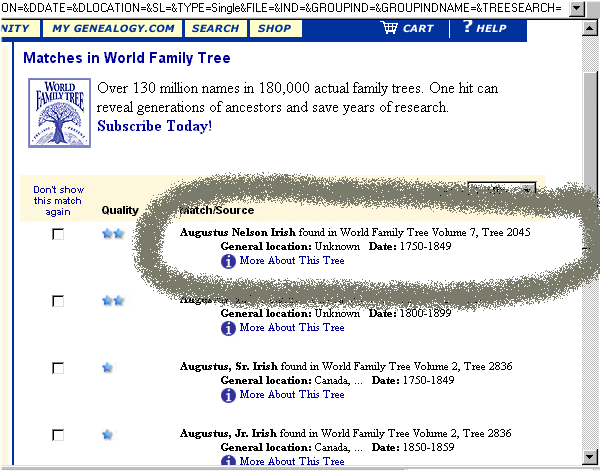 Click the X at top right to close this window.